Generosity of Spirit: The History, Legacy, and Future of Giving
August 13, 2021 @ 7:30 am

-

9:00 am
For decades, social action and justice work have existed within Black communities which have historically been stewards to all. This session will share history about Black philanthropy, our current landscape, and what we believe is needed to move forward. We will explore strategies on how to invest back into the community and what philanthropy can look like beyond monetary donations to help sustain the important work we all do. Join us, as our panel discusses these trends, issues and opportunities as a way to learn from our community leaders and individuals who have, and continue to, work towards change for good.
Moderator: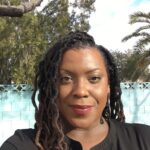 Ashley La Russa, Founder/EventPreneur – Roux Events
Ashley La Russa founded Roux Events in 2019, an event management company with a primary focus on supporting the growth of organizations and community leaders that foster equity, diversity, and inclusion initiatives.
Ashley La Russa is the Project Lead at the largest accessible directory of Black Businesses in Arizona. BlaxFriday.com She serves on the Local First Arizona Steering Committee, BIPOC Community Managed Loan Committee and the African American Legacy Fund Board. Ashley partners with hotels, co-working spaces, and event venues to strategically plan how to serve the community as a whole.
Panelists: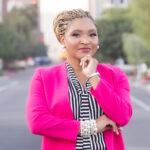 Teniqua Broughton, Executive Director – State of Black Arizona
As Executive Director of the State of Black Arizona, Teniqua Broughton has proven efficacy in enhancing systems, educating communities, and equipping citizens of Arizona. She is passionate about using data to advance the organization's mission by compelling both leadership and the grassroot community to create solutions that benefit the lives of others. Teniqua received countless recognition and awards for her contributions. In January, she received the ASU 2021 MLK Community Servant-Leader Award. 2017, she received the Arizona Champion Award for the Central Arizona region from her Flinn Brown fellows for significant contributions to the civic leadership. She is class of 2013.
Teniqua has her master's in educational administration and supervision, bachelor interdisciplinary studies in educational psychology, with an emphasis on theater for youth and certificates as certified nonprofit accounting professional (CNAP) and in equity & inclusion.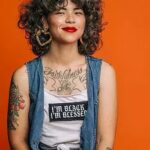 Fiona Fenix, Owner – Dusty Moon Studio
Fiona Fenix is a mother, a REALTOR®, an artist, an activist, a movement facilitator and Community Curator for Tucson's BLACK RENAISSANCE. When she's not wrangling her three kids or working on one of her many passion projects, you'll likely find her on the trail, or dancing her heart out somewhere on historic 4the avenue.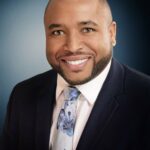 Dr. Shannon Roberts, Ph.D., CEO – Diaper Bank of Southern Arizona
Dr. Shannon Roberts is deeply committed to championing the cause of meeting the community's diaper and incontinence needs. In addition to serving as the Diaper Bank CEO, he is also a board member of the Educational Enrichment Foundation, The African American Legacy Fund, and the Vice President of The Dunbar Pavilion. Being a part of the community resource network of Southern Arizona is one of his driving passions.
A native Tucsonan and a local business owner, he is familiar with the unique challenges that the community faces, and is committed to providing high-quality services that the Southern Arizona community expects. As a US Army Veteran, he know how to lead a team to achieve an objective. As the CEO of the Diaper Bank of Southern Arizona, he ensures that their services are inclusive and that their resources are available to the community's most vulnerable children, seniors, and low-income families.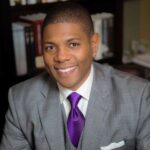 Dr. Matthew Whitaker, Ph.D., Founder and CEO – Diamond Strategies, LLC.
Matthew C. Whitaker, Ph.D. is the founder and CEO of Diamond Strategies, LLC., a full service justice, equity, diversity, and inclusion firm. He is also an award-winning educator, author, DEI and community engagement specialist, motivational speaker, and founder of the Arizona State University Center for the Study of Race and Democracy, winner of the 2014 Arizona Diversity Leadership Alliance (DLA) Inclusive Workplace Award, where he was a professor of history for 15 years. He co-founded the Healing Racism Dialogue Series, winner of the 2008 National League of Cities Inclusive Award, and was given DLA's 2016 Diversity and Inclusion Leader Award. His books include Hurricane Katrina: America's Unnatural Disaster, and Race Work: The Rise of Civil Rights in the Urban West. His forthcoming memoir is The Undisputed Truth: A Revolutionary Journey to Black Manhood.
Thank you to our August sponsors!



Related Events