Working in a post COVID world
September 11, 2020 @ 7:30 am

-

9:00 am
Please join us for a presentation from E. Liane Hernandez of the YWCA of Southern Arizona and Anna Harper-Guerrero from Emerge! Center Against Domestic Abuse.
2020 has shown us the myriad ways that communities and our nation have not prepared to meet significant social challenges around health disparities, economic inequities, systemic violence perpetrated against specific populations, and the systems undergirding these inequities. These times have also shown our sector how nimble we can be together.  Amid a global pandemic and political unrest and profound social reckoning, organizations have had to pivot programming, fundraising, planning, and operations to meet our staff and communities' needs in many ways, including collective action.
We will offer some notes from the field from two local organizations on priorities and ways of working in a post COVID world. This session will be a time for reflection and sharing about our roles as nonprofit professionals and community members, focusing on the importance of leveraging our influence to center equity and systems change in our collective work.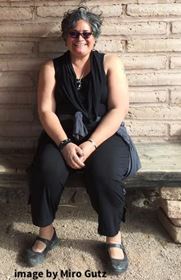 E. Liane Hernandez is the Director of the Women's Leadership and Wellness Center (WLWC) of the YWCA Southern Arizona in Tucson, AZ. In her capacity at the YWCA, she and her team provide workforce development and empowerment workshops, events around justice, sustainability, feminism and advocacy, as well co-producing inclusion trainings.
She is a convener and works to create space for individuals and organizations to do the work of inclusive community building. Trained as an art historian, chef and cultural anthropologist she is a student of the questions of what community is, who gets to participate, and how.
A member of the Tucson nonprofit arts community for many years, she has served as staff as well as on boards, committees, grant review panels and was a founder of Raices Taller 222. She currently sits on the Bond Oversight Commission and is a member of the Tucson Meet Yourself Festival as the City of Gastronomy Culture Kitchen Coordinator. Formerly, Liane was a member of the Tucson Voices Op Ed Project 2016, and the Latino Graduate Training Seminar on Qualitative Methodology at the Smithsonian Institute. She was recognized as the Adelita Del Año by Las Adelitas PAC in 2015.
A native of Arizona, she lives in her beloved city of Tucson, Arizona with her partner, Peter, and their two dogs.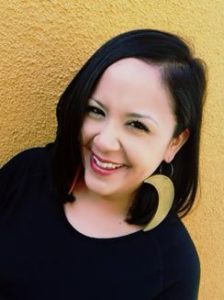 Anna Harper-Guerrero, LMSW, is Executive Vice President & Chief Strategy Officer at Emerge! Center Against Domestic Abuse in Tucson and is a Faculty Associate at the Arizona State University School of Social Work in Tucson.  Prior to joining the Emerge! team, Anna was a Special Staff Assistant to Pima County Board of Supervisors Chairman Richard Elías.  Prior to her work with Chairman Elías, Anna served as Volunteer Coordinator and then Crisis Services Director at the Southern Arizona Center Against Sexual Assault.  Anna has also worked as a staff member or intern for several other entities, including with the Pima County Community Services Department, the Arizona Coalition Against Domestic Violence, Empact Suicide Prevention Services, Cholla Magnet High School, and Aviva Children's Services.  Her past volunteer work includes co-chairing the Pima County Crime Victim Compensation Board, serving as a Commissioner with the Pima County/Tucson Women's Commission, and she is a past board member of Skrappy's Youth Program.She has been in the field of social work for 18 years and has extensive clinical and program development experience in domestic abuse and sexual assault services. Anna is a graduate of the University of Arizona and Arizona State University and received her licensure from the Arizona Board of Behavioral Health Examiners in 2004 and was named Tucson's 40 Under 40 Woman of the Year in 2009. 
Friday, September 11th, 7:30-9:00 A.M.
Virtual Networking 7:30-8:00 A.M.
Program 8:00-9:00 A.M.