When Cash Changes Color: Philanthropy from the lens of a "black" woman
August 5, 2022 @ 11:30 am

-

1:00 pm
Location: Community Foundation for Southern Arizona (CFSA) 114 B&C
Looking through the lens of a black woman in the philanthropic world. Learn about her acceptance and nonacceptance journey in white-led philanthropy, and her parallel mixed emotions of her own black culture and LGBTQ+ allies.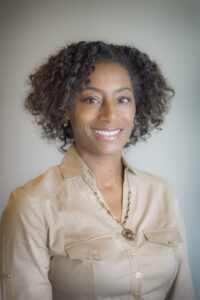 Mesha Davis
Chief Executive Officer, Arizona Foundation for Women 
Mesha is the CEO of the Arizona Foundation for Women (AFW) where she fights for the safety, health and economic empowerment of women in Arizona. Mesha is currently chair, and recently served as vice-chair, finance and governance chair of Arizona Grantmakers Board of Directors and serves on their public policy committee. She is also a member on Alliance for Arizona Nonprofits Board of Directors and policy council, and a member of EPWNG. 
Mesha was recently on the cover (including full article) of So Scottsdale Magazine August 2020 issue and as a part of the 100th 19th Amendment, selected as a Phoenix Herstories by the Celebration Taskforce, a citizens commission made up of members of The City of Phoenix's Women's Commission, Arts Commission and Community Champions. Also recognized as one of InBusiness Greater Phoenix Magazine's 2018 Women of Achievement and received many other awards during her nonprofit leadership in Arizona and other states. 
Prior to AFW, Mesha was the Chief Development Officer for Southwest Center for HIV/AIDS and led their $10.1 million capital and capacity campaign. The organization celebrated its 25th anniversary during its 20-year largest fundraising gala. Mesha also served as the VP of Development for The Family Partnership in Minneapolis helping transition a board of advisors to fundraisers building a large donor pool. 
Mesha's nonprofit journey began at the YMCA of Metropolitan Milwaukee. Mesha opened the Northside YMCA, a $16m, 114,000sf YMCA, kindergarten-8th grade charter school and childcare center, which experienced increased memberships and program revenues. Mesha received a Master of Science in Management from Cardinal Stritch University and a Bachelor in Business Administration from the University of Wisconsin-Milwaukee and lives with her loving life-partner Doug Carter.
According to current Pima County Health Department and CDC guidelines, AFP is operating in Yellow/Medium category:
Masking is required indoors
Proof of vaccination or a negative test (72 hours) is required at the door
Please do not attend if you have recently tested positive for COVID or are showing any potential symptoms
If you have any questions, please reach out to Gerry Oldenski at admin@afpsoaz.org. We look forward to seeing you at the event!