Creating a Fundraising Plan That You'll Actually Use
January 13 @ 11:00 am

-

1:00 pm
Join us for a special session with Alice Ferris, ACFRE
AFP Southern Arizona Chapter is delighted to welcome Alice Ferris, ACFRE, to kick off our 2023 educational offerings with a special 90-minute session. We're also excited to bring back lunch to our monthly meetings! Don't miss this opportunity to learn and network with peers.
January 13th
11:00 AM registration & networking
11:30 AM – 1:00 PM program
Community Foundation Campus
Presentation Description: There are many fundraising emergencies that seem to arise every day – a donor needs immediate attention, a proposal is due today, or a mailing needs to be approved right now. Unfortunately, this can lead to a high level of stress and lack of health for the development program and you, the practitioner! How can we change the paradigm and create a healthy, sustainable and doable fundraising program? In this workshop, we'll talk about a realistic, workable plan for your fundraising efforts and strategies to make it actionable every day.
Lunch will be provided.
Member rate: $25   Non-member rate: $35  Zoom Rate $15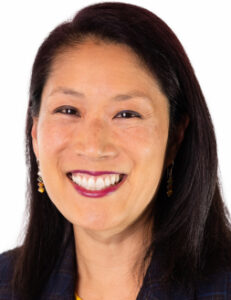 Alice L. Ferris, MBA, CFRE, ACFRE, Founding Partner, has more than thirty years of professional fundraising experience, not including her tenure as the "top cookie salesperson" in Girl Scouts in McFarland, Wisconsin. Alice started her fundraising career as a volunteer at PBS Wisconsin in Madison, blowing bubbles onto the set during pledge breaks for the Lawrence Welk Show, which launched a more than 30-year affiliation with public broadcasting.
As counsel, Alice is Director of Development for KAWC Colorado River Public Media and Border Radio in Yuma, Arizona, and the Annual Fund Manager for the EAA Aviation Foundation. Alice also teaches for the Masters in Nonprofit Leadership at the University of Denver.
Before GoalBusters, Alice served as Director of Development for Lowell Observatory, Foundation Director for Flagstaff Medical Center, and Director of Development for KNAU Arizona Public Radio. During her tenure at Lowell Observatory, the membership program more than doubled, and during her time at KNAU, she led the station to its first US$1 million fundraising year. As Foundation Director for Flagstaff Medical Center, Alice directed FMC's philanthropic grants program, granting over US$1.3 million for community health in the Flagstaff area.
Alice was the 90th professional to receive the Advanced Certified Fundraising Executive (ACFRE) credential and was the 21st recipient of the AFP Founders' Medallion, recognizing extraordinary service to the sector. She is also a three-time honoree as AFP-Northern Arizona Fundraising Professional of the Year. She currently serves on the Bolz Center for Arts Administration at the Wisconsin School of Business Advisory Board and the University of Wisconsin Communication Arts Program Board.
Alice is recognized for her on-air presence on public television and radio pledge drives and national PBS fundraisers, such as Downton Abbey and The Civil War. Alice earned her Bachelor of Arts with a double major in Radio-TV-Film and Economics and her Master of Business Administration with a double major in Accounting and Management from the University of Wisconsin-Madison. She obtained her Certified Fund Raising Executive (CFRE) in 1999, her ACFRE in 2010, and has been an AFP Master Teacher since 2006. Alice is a well-reviewed keynote and workshop presenter, with presentations in North America, Europe, Australia, and Asia.
When not fundraising, Alice teaches occasional classes in Chinese cooking. She is also a slow half-marathoner and a retired competition ballroom dancer.
Please note:
Session will be held in person at the Community Foundation Campus with an option to join by Zoom.
Format is subject to change based on COVID spread in our community. Any changes will be communicated to registered participants by email.
Related Events