Connection to Care: How Events Can Bring Community Together
June 10, 2022 @ 11:30 am

-

1:00 pm
Events often play a significant fundraising role for nonprofits each year. Unfortunately, events are not the efficient fundraisers they once were (if they ever were). Join our speakers from the Southern Arizona AIDS Foundation and Phoenix Pride to learn how they use events to bring community together for a bigger purpose. During their presentation they will share the history of their organizations as well as the grassroots connections that led to highly successful, well attended, and deeply loved yearly events that do not focus solely on raising money.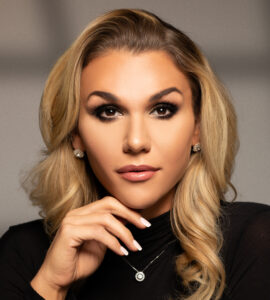 Eva Steele (she/her/hers) Director of Programs – Phoenix PRIDEIn 2015, five years after beginning her transition Eva, originally from MI, decided to move to Phoenix to dive into the Metropolitan Phoenix LGTBQ+ Community and develop her career. In 2017 she won the Miss Phoenix Pride Pageant and later that year was elected to the Board of Directors. In her board service, she served as the Audit Committee Chair and on the Education and Outreach Committee. In 2018 she made the professional shift leaving Cosmetic Retail and her Board Service to become the Phoenix Pride Program Manager. In 2019 she attended the Arizona Leadership Academy and ASU Lodestar obtaining her Non-Profit Management Certification.
Because of her experience in the Corporate Sector and her lived experience as a Bi-Racial trans woman, Eva created the Phoenix Pride Diversity and Inclusion Training, presented to local and national corporations agencies and entities to create lasting inclusive workplace policies and settings allowing all employees to truly thrive. Eva also serves the local organization The Imperial Court of Arizona as a volunteer and member and in 2021 Eva was sworn in as Council Member to the Greater Phoenix Ryan White HIV Services Planning Council and was announced as the organization's first Director of Programs.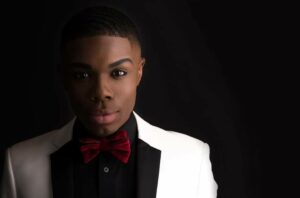 Landen Smith (he/him/his) Development Manager – Phoenix PRIDE
Landen originally from Toledo, Ohio has been a resident of Phoenix since 2006. After coming out in 2007 he was able to attend his first pride festival here in Phoenix and has been nearly every year since. With a background in clothing retail management for nearly 15 years, Landen began working with Phoenix Pride in 2017 after winning the title of Mister Phoenix Pride. Later that year he joined the Phoenix Pride Board of Directors. In his four years on the board, he served as Audit Committee Chair, Director at Large, and later as the President before taking the leap from board service to staff. Additionally, he is the Co-Director for the Phoenix Pride Pageantry System. Landen also previously served as Emperor XIV and Vice-President of local community non-profit, the Imperial Court of Arizona.
Outside of the office you can catch Landen dancing on stages across the valley entertaining as "Kristofer Inez Onyx" and traveling throughout the country whenever he has the opportunity.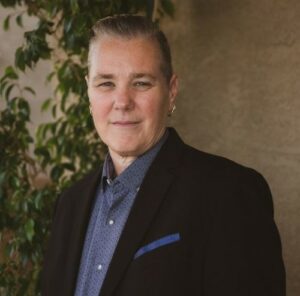 Monique Vallery is the Director of Development at the Southern Arizona AIDS Foundation (SAAF). She joined SAAF after serving as the Chief Operations Officer and Creative Director at Fourth Avenue Merchants Association. Monique also serves as Board President for Homicide Survivors, Inc. Her commitment to Homicide Survivors and MADD (Mothers Against Drunk Driving) comes from a very passionate place, due to a personal loss her family experienced and the kindness they received from the community. She has spent the last 18 years in Tucson developing and supporting both corporate and nonprofit events as well as fundraising. Her strongest value is believing that our community is about building and maintaining relationships.
Related Events